Facebook hysteria is hitting new heights. The media is abuzz with Facebook horror stories, sensationalized stories of how Facebook can threaten our very existence.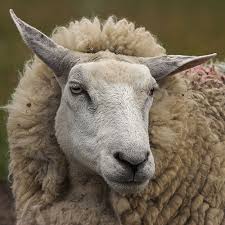 Perhaps its the cynic in me but frankly this is just the next example in a long line of innovations that have been seen as threats by the mainstream. Even the phone was described as a tool of the devil when it was first introduced.
Why this hysteria ? Because, like all new ways of doing things it challenges what people perceive as the norm. Its a new way of doing things and in good human nature fashion we see it as a threat because its something new that we don't yet understand.
Get with the programme peeps! Rather than viewing Facebook as something to be afeared of check it out yourself – go online and see what its all about.
You have a choice, no one is forcing you to have a Facebook profile or interact with people in that forum but before you go spouting off about what a threat it is to society understand what a social network is and the potential benefits of using one and first and foremost, use your common sense.
Here are some common sense tips to bear in mind on social networks.
1. Every one of these sites has privacy settings that individual users can apply. Before doing anything in these forums, check what these are, the level of control you have and decide in advance how transparent you want to be. Use the privacy settings to your advantage.
2. Understand that yes, social networks do, by their very nature, cast a wide spotlight. Be aware if this and act accordingly (i.e. like the teacher in BC, don't post naked pictures of yourself – thats just common sense).
3. Just like in the real world where there are things you wouldn't do, online has the similar boundaries. Apply the same rules as you would in the virtual world. For example, don't talk to strangers, don't trust people you don't know and don't walk down the street naked.
4. Outline in advance your reasons to be on Facebook or other SNs. If it is to keep in touch with friends then only add friends you know in the real world. If you want to be a Facebook slut and add every one and anyone then be aware that every one and any one can see your personal details and use them accordingly.
5. Always think twice about what you post and do the Granny test. Be aware that once something is out there, its out there so stop and ask yourself is this appropriate do I want strangers to see it before you post anything. And never do anything rash in the spur of the moment.
6. Develop a policy for adding friends and stick with it. If you don't think its appropriate (perhaps because of your profession) to add someone you know then tell them why and stick with your principles. Its a good thing to have principles and by standing by them people will only respect you more.
7. Never let Facebook consume your life (it can be tempting). Schedule time for it and use it as a tool – don't let it use you.
A sensible approach to social networks should soon have you seeing the potential networking (both for business and for pleasure) benefits rather than the perceived unknown threat. Don't get sucked in by the hype, keep the head – use your common sense and you should be good….